Business
operations
management
Science / Tech / Innovation
66°30 works at all different levels in many different ways to serve business units, start-ups, spin-offs, major corporations.
A la carte services: consulting, associate management, company management, shared time, etc.


Information and communication technologies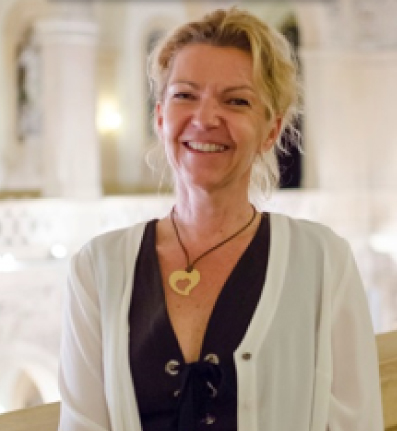 20 years of experience in managing research teams, biotech start-ups and program management in the field of medical diagnostics.
Design
Structuring the company ∙ Business plan ∙ Organisation ∙ Financial engineering ∙ Transfer of ownership
Develop
Strategic planning ∙ Business development ∙ Market launch ∙ Communication strategy ∙ Facility setting in USA and Europe∙ Development of partnerships
Innovate
Managing innovation – R&D for new products ∙ Product launch ∙ Industrial property ∙ Creativity ∙ License negotiations
Manage
Operations management of the company and business units ∙ Interim-management ∙ Board member ∙ Establishment and repositioning of teams ∙ Crisis management ∙ Development of managerial skills
Since 2016 /
e-ophtalmo (Lyon, France) : founder and CEO
Since 2016 /
Bio Booster (Lyon, France) : founder and President
2008 – 2011 /
BioMérieux (Grenoble, France): Head of the molecular biology program, expert for Mérieux Développement
2001 – 2008 /
Transat Biotechnology (Lyon, France): founder and CEO
1997 – 2001 /
Memorial Sloan Kettering Cancer Center (NYC, USA): Research fellow
PhD (Lyon University Claude Bernard School of Sciences)
Enterprise Centre of EM Lyon business school
Innovative Business Creation, Paris University Dauphine
Management of Small and Medium-sized Enterprises and Industry, IFG (French Institute of Management)
66°30 participates in professional networks to offer a full range of expertise (consulting, audit, communication…)
66°30: the latitude of the Arctic and Antarctic poles, two imaginary lines which stimulate our curiosity.
66°30: the angle of inclination of the Earth in relation to its solar orbit, a perfect balance in the continual movement of celestial bodies.
66°30 is the name crafted for the company. It reflects not only our sense of conquest but also a balanced and sustainable vision of growth.
66°30 guarantees a human and personalised approach to the realities of business development, based first and foremost on solid scientific and managerial skills.